Don't stand under the mistletoe around these bandits, because they'll definitely steal a kiss and probably your wallet. Listen to them melt even the iciest of hearts with their pop-punk doo-wop ode to the holidays "Under the Mistletoe" at Alternative Press today! "Under the Mistletoe" is the a-side of the 7" with the same name, which you can nab a copy of here. It'll also be available in stores on December 10th and digitally tomorrow via Red Scare. Masked Intruder are currently pilfering their way across America on the Fat Tour and you can view the remaining dates here!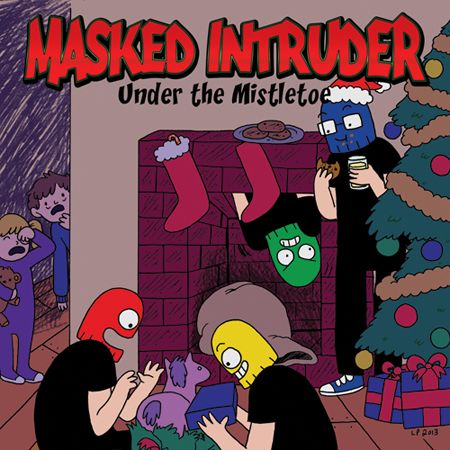 NOFX are a band of the people, and occasionally a little lazy. So, it makes perfect sense that they recently enlisted their fans to make a video for the new NOFX song "Stoke Extinguisher". In true NOFX fashion, there was a twist: the video had to be made without the benefit of actually having ever heard the song. What could go wrong with that idea?! After countless submissions, and hours of watching ALL the vids in their entirety, and yes, we even watched the full THREE minutes of a slug crawling up a wall (thanks for that), we've narrowed it down to three winners. We'll be rolling all three out over the next couple weeks and we're starting off with a pretty fuckin' cool display of lego wizardry. Once we've posted all three we'll have you cast your vote (via the poll on our front page) on who the winner should be. Watch below for Alessandro Kinkela's submission!


Listen to a brand new song premiering over at Alternative Press from the Swingin' Utters "Chain Gang Reaction(ary)" from their upcoming 7", Stuck in a Circle. The a-side is from this year's extraordinary Poorly Formed album while the b-sides include a previously unreleased original alongside the band's take on the NUFAN classic "Not Your Savior". Stuck In a Circle comes out on Tuesday, but you can get a copy now. The Swingin' Utters are currently on tour and you can view their dates here!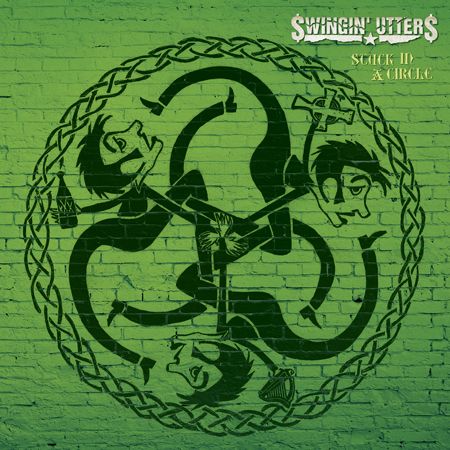 Preorder Masked Intruder Under The Mistletoe 7" now! Or if you are feeling more festive you can pick up this sweet Masked Intruder ornament set! And don't miss them on the Fat Tour 2013!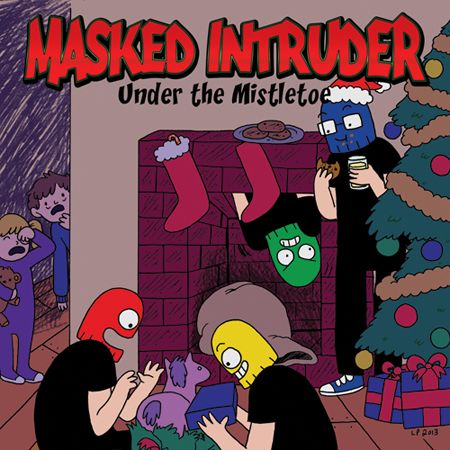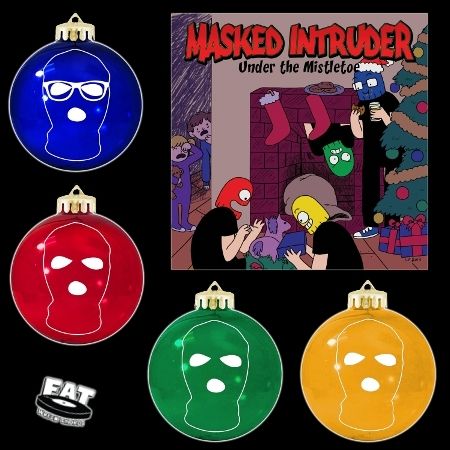 We're stoked to announce a special split tour 7" with Off With Their Heads and Morning Glory! The 7" features new material from both bands and will be available exclusively at shows on their upcoming tour. Off With Their Heads deliver two songs including a moving cover of Morning Glory's "Care of Me" and a rerecorded version of "Always Alone" originally off their sophomore album, Home on Epitaph. Morning Glory recorded the brand new track "Nationality Anthem" with Jesse Cannon at Cannon Found Soundation Recording Studios. Brian Viglione of Dresden Dolls and now Violent Femmes fame is featured on the drums. Ezra describes the song as "a rocker of a tune" with "a good universal, one world, one web, type message." OWTH and MG kick off their December tour in Norfolk, VA on December 8th. Remember, this is a limited pressing (yes, it's on colored vinyl! 2 colors in fact!!) and not available at stores, so don't miss this tour!
Here's Ezra of MG's take on the whole thing:

I've heard that Off With Their Heads are total jerks who don't know how to play their instruments or drink. And Morning Glory are a bunch of softy wanna-be indie kids who need to stop listening to Barry Manolo and crying. So in the spirit of debunking myths we decided to do a split 7" with some brand new tunes. I for one can't wait to go out, have some fun, and prove that only some of that is half true. Anyone who hears these new tracks will know both bands like to rock, drink and sing along.
Ezra Arrow Kire