The release date (March 24th) for STRUNG OUT's new full length, Transmission.Alpha.Delta is slowly creeping closer, but we've got a little something to tide you over until then. Red Bull is premiering the second new track from the album, "Spanish Days". It's a punchy blast with a soaring chorus that'll leave you itching for more. Luckily for you the album is already available for pre-order. As if all that weren't enough, the Transmission.To.The.Nation tour commences next month. Don't miss it!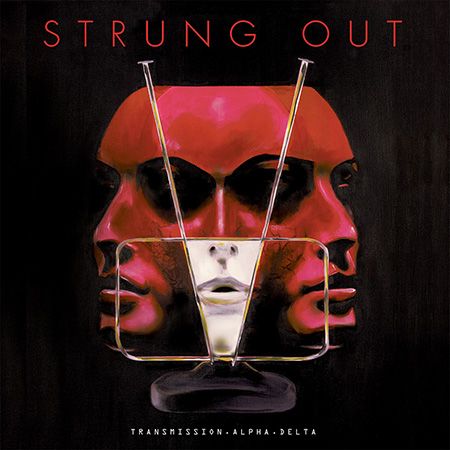 Steady yourself! Today, after a nine year wait, Noisey is premiering a brand new song from Good Riddance! "Dry Season" is an explosive first taste of their scorching new full-length, Peace in our Time, out April 21st. Vocalist, Russ Rankin expounds "This song is about the volatility and clash of deeply rooted belief systems in the Middle East, and the habit of the west to keep interfering in the region, with obviously questionable results." Stay tuned, as we'll be posting the pre-order soon but in the meantime, view their upcoming tour dates and prepare for GR's ripping live show.
Launch into Tuesday with two powerhouse releases: The Flatliners and Western Addiction!
First up, we have The Flatliners 7", Resuscitation of the Year, a double A-side single which includes an unreleased song from the Dead Language sessions called "Fangs". Since The Flatliners are headed to Europe on an epic tour, they put together a video of live footage and paired it with "Resuscitation of the Year". Head to New Noise to watch them in action. Then, grab your copy today!
Next up, Western Addiction's brand new three song 7", I'm Not the Man That I Thought I'd Be. Clatter and Hiss , which we premiered last week, is a demo of a song that will appear on their forthcoming album, and it marks the first appearance of bassist Tony Teixeira on a WA recording. If this has you frothing in eager anticipation for more, you're in luck because they're recording this fall! To get you even more pumped, read a new review over at punknews and then head over to Revolver to listen to the title track which features Dara from the band Serpent Crown.
Europe! Both bands are headed your way this week with Lagwagon to unleash an all-out blitz of punk rock. Get stoked!
Preorders for The Real McKenzies Rats In The Burlap and Darius Koski Sisu have begun!

NOFX had to cancel their South American tour. Read the bands statement below:
It is with regret that we are forced to postpone our upcoming South American tour due to an urgent family matter. This is a personal situation and we appreciate your understanding and our need for privacy at this time. We are working to find a time when we can make up the dates and will have information soon. Thank you for your understanding.
- NOFX

É com grande pesar que anunciamos que seremos forçados a adiar nossa passagem pela América do Sul nos próximos dias devido a um grave e sério problema familiar. Um de nossos integrantes está atravessando um momento pessoal bastante delicado. Agradecemos a compreensão e apoio de nossos fãs com relação à privacidade que precisamos neste momento. Nós estamos trabalhando com os promotores para remarcarmos estas datas o mais breve possível e assim que tivermos a chance, divulgaremos as informações. Mais uma vez, agradecemos a compreensão de nossos fãs.
- NOFX