The 2nd video finalist for our NOFX Stoke Extinguisher contest is from Nicolas Capra. We'll post the third finalist in the next couple of weeks and it will be up to you to decide the winner. And if you are in their path, be sure to get out to these NOFX shows!

We preempted dumb black Friday with our very own Super 7" Tuesday and released all these EP's today!
The brand new Flatliners 7" single, Caskets Full is out today and you can listen to a new song "Wynford Bridge" at Noisey/Vice now! The release features "Caskets Full" from their album Dead Language, plus the previously unreleased "Wynford Bridge" (a B-side from the Dead Language sessions) and their cover of "Fireball" (written by Tony Sly and recorded for the Tony Sly Tribute album). Head here to order your copy and click here to view their upcoming tour dates, including a free show at the Fat Wreck warehouse on December 7th!!!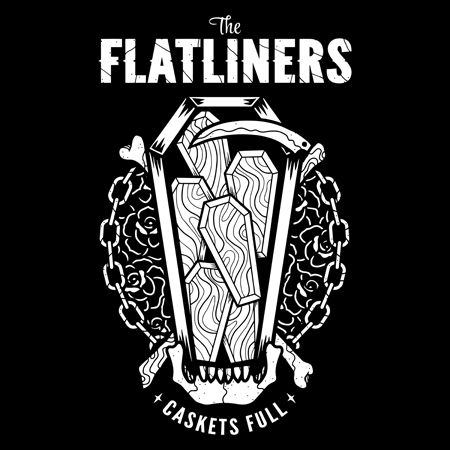 Don't stand under the mistletoe around these bandits, because they'll definitely steal a kiss and probably your wallet. Listen to them melt even the iciest of hearts with their pop-punk doo-wop ode to the holidays "Under the Mistletoe" at Alternative Press today! "Under the Mistletoe" is the a-side of the 7" with the same name, which you can nab a copy of here. It'll also be available in stores on December 10th and digitally tomorrow via Red Scare. Masked Intruder are currently pilfering their way across America on the Fat Tour and you can view the remaining dates here!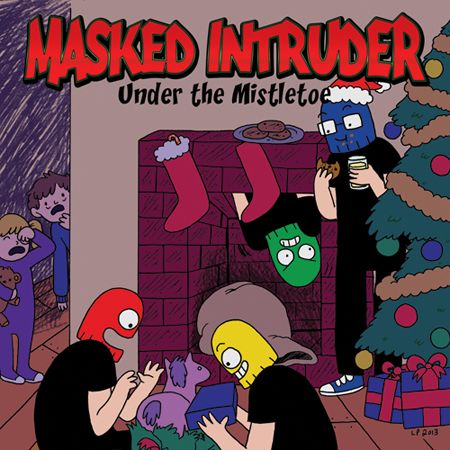 NOFX are a band of the people, and occasionally a little lazy. So, it makes perfect sense that they recently enlisted their fans to make a video for the new NOFX song "Stoke Extinguisher". In true NOFX fashion, there was a twist: the video had to be made without the benefit of actually having ever heard the song. What could go wrong with that idea?! After countless submissions, and hours of watching ALL the vids in their entirety, and yes, we even watched the full THREE minutes of a slug crawling up a wall (thanks for that), we've narrowed it down to three winners. We'll be rolling all three out over the next couple weeks and we're starting off with a pretty fuckin' cool display of lego wizardry. Once we've posted all three we'll have you cast your vote (via the poll on our front page) on who the winner should be. Watch below for Alessandro Kinkela's submission!