Go to Alternative Press to hear the new Morning Glory song, "Standard Issue," from the new album, War Psalms. The gritty, fast paced 13-song full length is described by vocalist Ezra Kire as, "Grit, fire, heaviness, speed and a few singsongs… I was finally able to write the record I've been hearing all these years." You can listen to another War Psalm, "Nationality Anthem," over at Noisey/Vice. Then, go pre-order the album today. Morning Glory are currently working on tour plans but for now, they've confirmed a record release show on March 29th in Brooklyn, NY at the Acheron, details here! And go read this new interview with Ezra, detailing the making of War Psalms.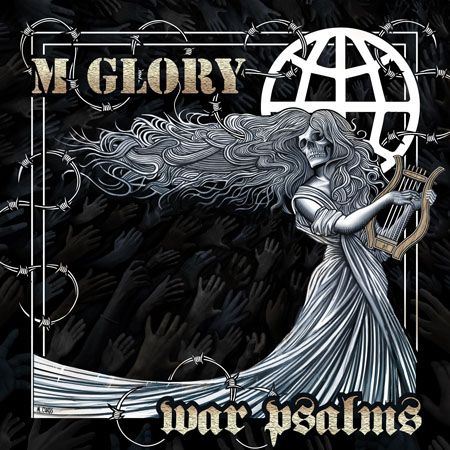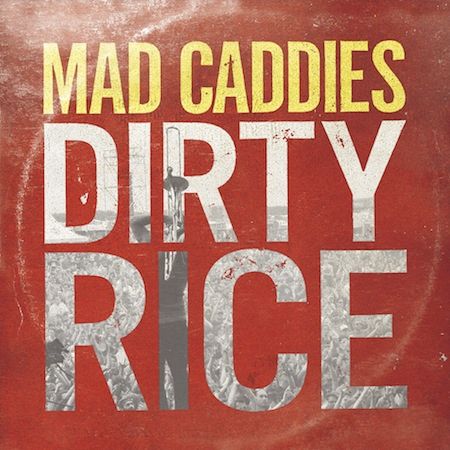 We can now officially announce that the new Mad Caddies album, Dirty Rice, will be released on May 13th! This is the band's first full-length album of new material in seven years! Read what bass player Graham Palmer had to say about circling back to where it all began:
After a few years of writing and pre-production, we took the songs back to where it all started for the band – at our drummer's studio on his parents' ranch in Santa Ynez, California. After Fat Mike came down in September to help us sort through about 25 song ideas, we emerged at the end of the year with the twelve tracks that became Dirty Rice. We're excited to hit the road and share our new music with the fans.
Don't miss their full U.S tour which kicks off in April! Dates here.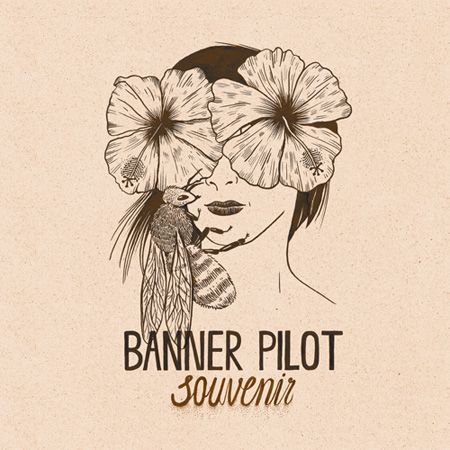 We'll release Banner Pilot's fourth full length, Souvenir, on April 15th! Back at the helm is producer Jacques Wait (Prince, Off With Their Heads, Soul Asylum) over at The Terrarium. Souvenir displays a touch of Banner Pilot's musical influences like Jawbreaker, Superchunk and early Replacements, but showcases their evolution into a more complex band compositionally. True to their Midwestern pop sensibilities, Souvenir shines with hooks both instant and subtle, melded into sturdy song structures and braided together with Banner Pilot's signature introspective lyrics. Containing twelve well-rounded tunes, Souvenir exhibits a perfect amalgamation of the band's two previous albums, Heart Beats Pacific and Collapser. Bassist and songwriter Nate Ganglehoff details how Souvenir took its shape:
Looking back over the process of making this album, one thing that jumps out at me is how bad the first songs we wrote for it were. They sounded like us, I guess, but more like a half-hearted cover version of us. The same chords and melodies you'd expect, but missing…. something. I remember listening to them one evening in the dead of winter while I was outside shoveling snow, bitter winds whipping into my face, slick ice tripping up my feet, and thinking, "I hope every single thing I'm experiencing at this moment is better by the spring."
We could have just shrugged and rolled with them, I guess, but I'm glad we were a little stubborn and kept plugging away, looking for something better. We scrapped what we had, hunkered down over the rest of the winter, spending many hours at our practice space, or in front of our respective computers, tinkering around with new ideas. We didn't overthink anything; we just tried idea after idea after idea until something would stick. And the tunes did start to get better. Not only was it rewarding to start to develop songs that didn't sound like complete horse crap, it was also fun. They started to feel like the songs you get excited to play live, and it reminded me of what's so great about being in a band in the first place.
I'm really happy with how it turned out. I think that in the end we stuck to the things we do well, but varied them a little without messing them up. And I think the attitude of "Let's keep trying to make this better" paid off.
We started pre-orders on the kick ass Strung Out Volume One Box Set as well as the individual reissues, all completely remixed! The real gem in this set—in the works for a decade (!!!)—is the first-ever Strung Out DVD! You get a full 2012 concert where they performed the Suburban and Twisted albums in their entirety, all professionally filmed and recorded, and that's just the start. There's a TON of footage from the '90s: shows, tour antics, interviews, behind the scenes stuff; a veritable treasure trove of classic Strung Out.