Chixdiggit! classics now on Fat! Preorder now!
Canada's proudest pop-punk band, Chixdiggit! celebrate 20 years as a band this year! These bards of the north know how to write a catchy, fast paced tune or two and on July 23rd, we'll be releasing Double Diggits! Say what? Pay close attention because this release is legit. Classic Chixdiggit! albums Born On the First of July and From Scene To Shining Scene are getting a makeover. Both albums were originally released on Fat's skinnier counterpart Honest Don's but never quite received the attention they deserved. This is why we not only re-mastered both albums, but combined them onto one fully loaded disc, what with the 8 super rare bonus tracks we also tacked on! Vinyl nerds rejoice because while both LP's have been out of print, we are reissuing them complete with the bells and whistles of the CD (re-mastered plus bonus tracks). Stay tuned for Chixdiggit! tour dates and get ready to light those firecrackers on the First of July!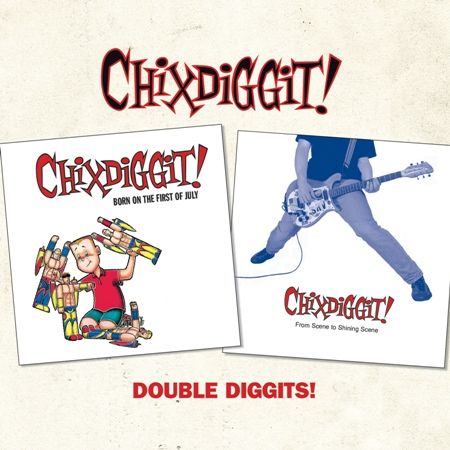 Pre-order Double Diggits, Born on the First of July, From Scene to Shining Scene, AND Get Dead's Bad News NOW!