GET DEAD - Bygones Summer 2014!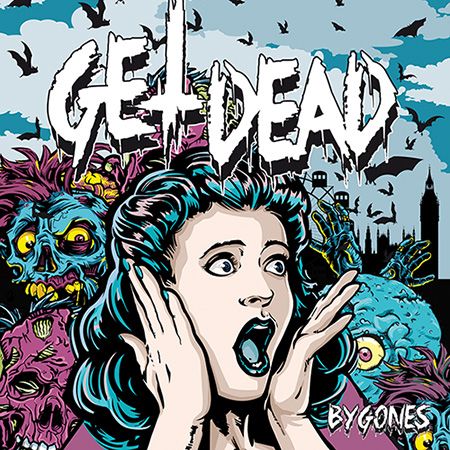 Raise your fist in the air because we have a brand new GET DEAD 7" EP coming out this summer! The release is packed with four songs and some killer art from Stefan Beham. Read what GET DEAD had to say about it below:
While some of you were chomping at the bit to be the first to utter "Get Dead got dead" after news of our van accident on last year's Fat Tour came streaming in, others were waiting for us to do what we know how to do best with such situations: make lemonade. Well, that wait is over! We're proud to announce 'Bygones,' our new 7" coming out soon on Fat. It's a collective sigh of 4 tracks that help us say fuck it and let bygones be. We also included 'Premedicated Murder,' the

NUFAN

song we contributed to the Tony Sly Tribute Album because, well, it rules.

In other news we'll be jumping the pond next week for a five-week jaunt of theEuropean countryside April 29-June 2. Please check the dates on the Fat site and join us on holiday! Lastly, please check our new Merch store and get fitted! Good talk, see you out there!