Leftöver Crack - Constructs of the State - 11/27/15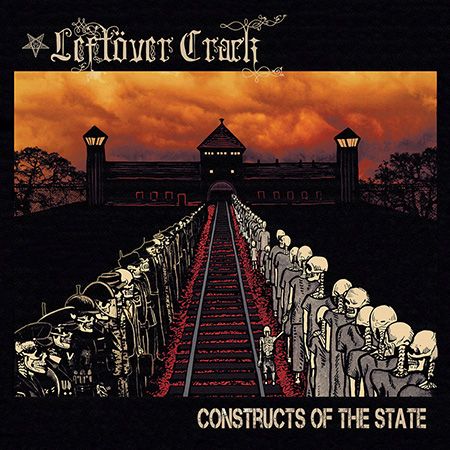 Leftöver Crack
have completed work on their long awaited third album,
Constructs of the State
, out November 27th. It's packed with 13 punk as fuck songs that infuse hardcore, metal, ska, classical, grindcore, folk and all of the fiercely overt political and socio-economic lyrical content the band have become known for. You can get a taste of what's to come by listening to a brand new song,
"The Lie of Luck"
, which appeared on our latest compilation:
Fat Music Vol.8: Going Nowhere Fat.
Constructs of the State also features a mass of contributions from the punk community including members of Operation Ivy, Crass, and Bouncing Souls, just to name a few. You can get your "crack" on next month as they'll be taking
Cracktoberfest on the road.
Don't miss it!

10/15/15 Long Island, NY – Emporium
10/16/15 Albany, NY – Upstate Concert Hall
10/17/15 Lancaster, PA - The Chameleon
10/18/15 Pittsburgh, PA Rex Theatre
10/20/15 Detroit, MI – Loving Touch
10/21/15 Cleveland, OH – Now That's Class
10/23/15 St. Louis, MO – Fubar
10/24/15 Springfield, IL – Black Sheep Cafe
10/25/15 Kansas City, MO – Record Bar
10/26/15 Chicago, IL – Reggie's
10/28/15 Omaha, NE – Lookout Lounge
10/29/15 Des Moines, IA – Lefty's Live Music
10/31/15 Minneapolis, MN – Triple Rock Social Club
11/03/15 Memphis, TN – The Hi Tone
11/04/15 Birmingham, AL – Saturn
11/05/15 Jacksonville, FL – 1904 Music Hall
11/06/15 Orlando, FL – Backbooth
11/07/15 Tampa, FL – Orpheum
11/08/15 Miami, FL – Churchill's