New Sundowner album on the horizon!
Dusk. Mist. Cemeteries. City skylines. Autumn. FEELINGS. Fleeting moments. These are some of the things that come to mind when we think of Chris McCaughan's band, Sundowner. In addition to his work as the guitarist and singer in The Lawrence Arms, over the last seven years Chris has amassed an impressive body of work and played all over the world as Sundowner. On September 3rd, Fat will release his third studio album, Neon Fiction. This time around, Chris is once again joined by multi-instrumentalist and fellow Lawrence Arm, Neil Hennessy. The two have boldly expanded their horizons to experiment with full band instrumentations, dynamic arrangements, and stylistic departures from previous records. Together, Chris and Neil entered Atlas Studios (Alkaline Trio, The Menzingers, Masked Intruder) and crafted ten songs that feature indelible new melodies and Chris' most personal and confident lyrics. Head over here to view his upcoming show dates and read on for a message from Chris:
Hi there. I feel like we've been withholding valuable information for long enough, so here are some gritty details on the new LP. Most importantly, it's coming out just in time to be the soundtrack to your fading summer! And, secondly, I am stoked to finally share the album cover, tracklisting and the title. Yessir! My good friend, New York City-based photographer, Ben Pier, shot the cover for the record. The photo is awesome and totally captures the vibe of the album. He's got an amazing way of seeing the world and was instrumental in helping to discover the whole aesthetic of Neon Fiction. You should go check out his work. He's a rad photographer and an even better dude. Can't wait for you all to hear these songs.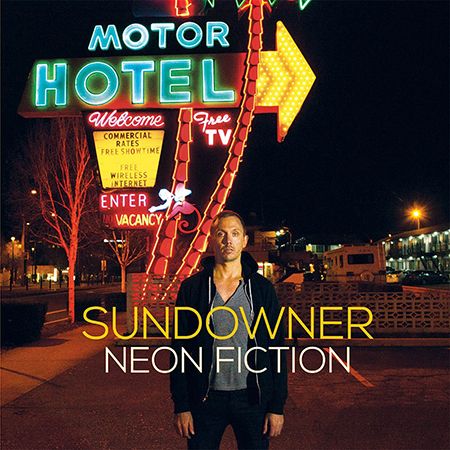 Follow Sundowner on twitter