Strung.Out | Transmission.Alpha.Delta | 3.24.15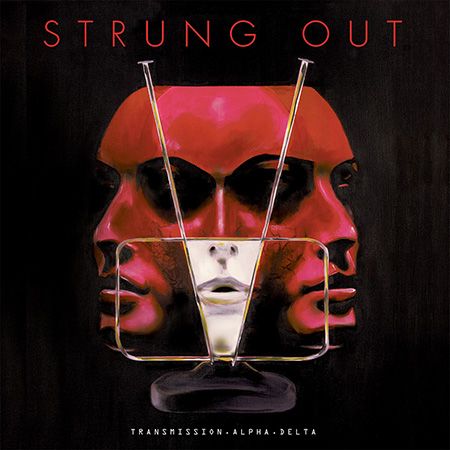 We're beyond excited to finally share with you the details of the new Strung Out album, Transmission.Alpha.Delta , to be released on March 24th. The band continues to evolve their patented sound through twelve shredding new songs. Teaming up with producer Kyle Black and laboring for nearly a year in and out of the studio, Strung Out has truly created a career-defining masterpiece, saturated with lightning fast riffs, pummeling rhythms, and impassioned vocals. Completed by an incredible cover painting by singer Jason Cruz, consider this album essential. We'll be premiering a new song and announcing tour dates soon but in the meantime, read what Strung Out had to say below:
"We are very proud to announce the release of our new album, Transmission.Alpha.Delta. It's been five years since our last album, and we feel this is the most complete and intense music we have ever created. We will be hitting the road hard this year with tours planned through Spring and Summer, so we will be seeing you all soon!!