Swingin' Utters - 3 classic titles now on vinyl! Pre-order now!
Vinyl enthusiasts, collector dorks, record nerds and lovers of good music: you spoke and we listened. You wanted vinyl editions of classic Swingin' Utters records, The Streets of San Francisco, The Sounds Wrong EP, and Brazen Head EP, and your friends at Fat Wreck Chords have delivered. Yeah, yeah, only about 15 years late, but hey, we were busy! Streets, the perfect first album from our Santa Cruzian friends, celebrating its 20th anniversary this year, on vinyl for the first time since New Red Archives' long out of print 1995 pressing. Next up, Sounds Wrong, the classic 5-song EP—also celebrating its 20th anniversary—originally released on IFA Records and never before on vinyl, now on a FAT 10". Last but not least, Brazen Head, the 1999 EP that feels like an extension of the groundbreaking Five Lessons Learned album. An EP that is now on vinyl for the first time ever, as a 10". All three titles have been re-mastered for vinyl and sound amazing. Once you get your hands on these records, we think you'll agree that it was worth the wait. Pre-order now! Records ship in early December!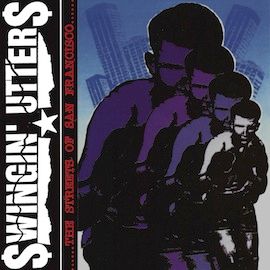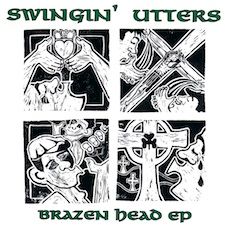 Also, pre-order
No Use for a Name's
All the Best Songs
CD today! Vinyl pre-order in December for January shipping.