The Flatliners - Division of Spoils: A Collection of B-Sides & Rarities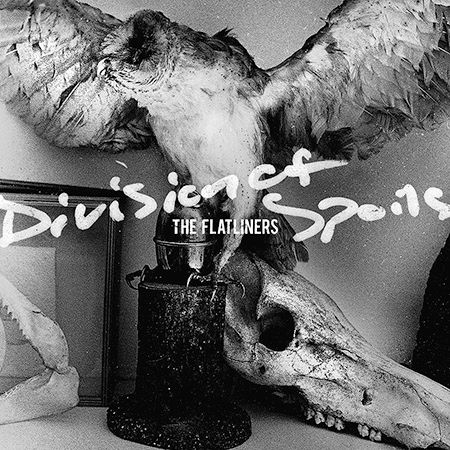 The Flatliners have been quite the prolific band in their 10 years together. Four full length albums and a mass of 7"s, many of which Fat has had the privilege of releasing. Now it turns out that all those non-album songs, when compiled, create a strikingly great double album: Division of Spoils, out August 7th on CD & Digital, with the double vinyl edition coming a month later. Quality songs from start to finish, you get three sides (16 songs) of killer Flats originals, one side (5 songs) of eclectic covers, and 2 super rare bonus oldies just for you super fans. But let's give singer Chris Cresswell the chance to tell you what went into this collection:
"Every time we get together to write another album, we kind of fly off the handle. For our last 3 we've ended up with so many extra songs that we now have another album's worth.
Now some of you might be saying "I have all these songs on several 7"s, on every single colour ever released" and all that. Which rules. And also means you're a big geek, just like us.
Now, it sounds like we may have already fooled you once, but we're not trying to fool you twice here, folks. As a perk for being our biggest fan with the grandest Flats vinyl collection on earth, we've included 3 unreleased tracks from the Dead Language sessions, and a song that was originally demoed for The Great Awake, but was never properly re-recorded. Sweet redemption!
Division of Spoils is less a snapshot and more a time-lapse of our "career" to date. And I use that word loosely. Figuring out what songs should make a record and what songs shouldn't has always been the most difficult part of the process, but to have this collection of songs today is something we're extremely proud of. We hope you dig the potentially weirder vibes of Division of Spoils"