toyGuitar - In This Mess - 1/27/15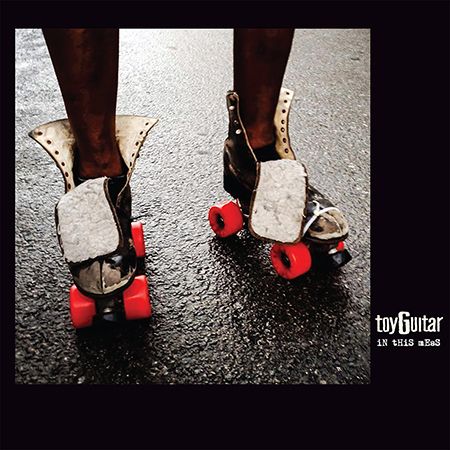 Looks like 2015 will arrive with a bang as we'll be releasing toyGuitar's debut full-length, In This Mess, on January 27th! On this set of twelve songs, toyGuitar churns out an elevated level of driving, high-energy rock 'n' roll. Based on the raw fuzz of 70's proto-punk and complemented by intricate guitar leads, hook-laden melodies, and captivating lead and backing vocals, toyGuitar's ultra-stylized sound even incorporates elements of surf, '60s soul and power pop. Trust us, this is one infectious record. But if you can't wait for new music, head here to get a taste of what they're all about. Not only is toyGuitar releasing their first album but they'll be hitting the road too! First up is Europe in late Winter where toyGuitar will be joining label mates, Swingin' Utters, and you can check those dates, right here! Don't fret North America, a proper tour is in the works right now, so be sure to check back for those dates and a brand new song, very soon! What does the band think of their debut album?
"We're super excited about it! The whole process was amazing to be a part of. We got to work with our buddy again over at Jingletown – Chris "The Wizard" Dugan – who slays! We ate a lot of cheeseburgers, downed gallons of coffee, tuned very little, and came out with a record we're stoked on. Drink the kool-aid and check it out. CmmmmmOn!!"