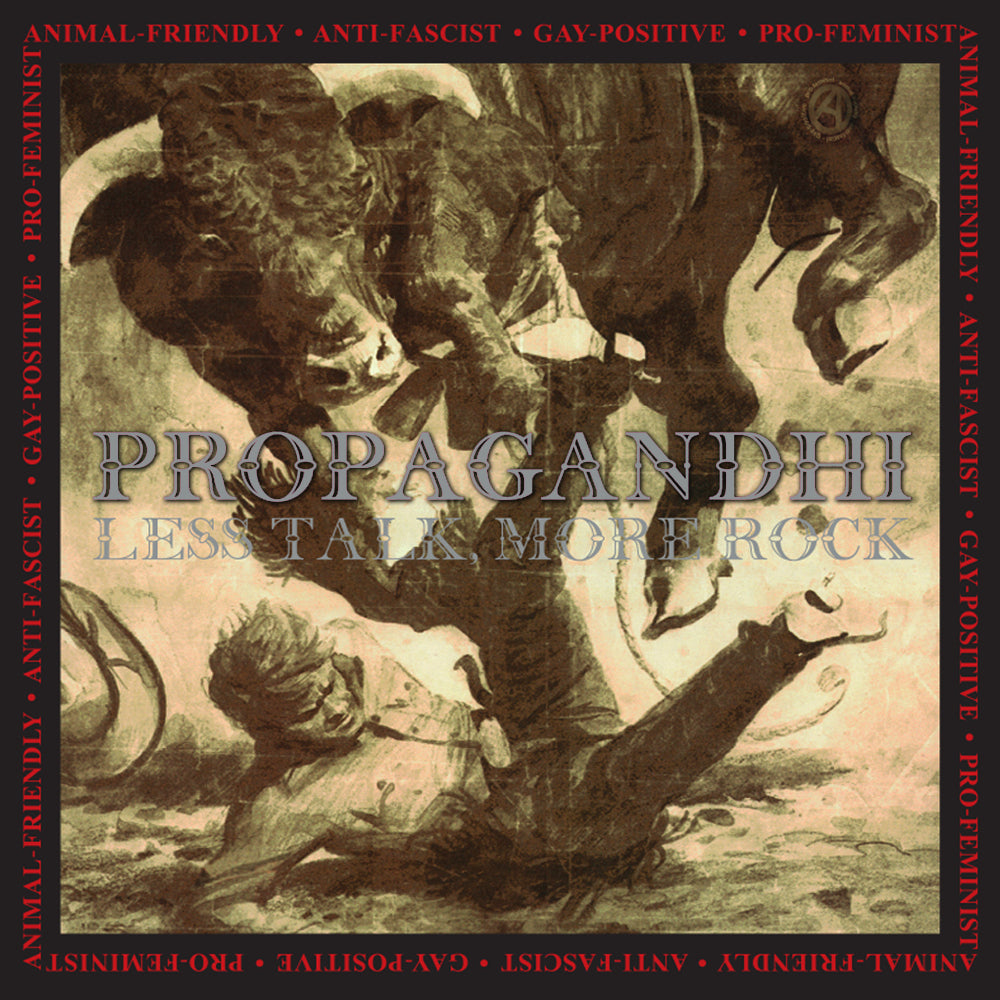 Less Talk, More Rock
For orders that include digital songs, those are delivered as 320kbps MP3s and available to download immediately after purchase, for up to 5 days.
FAT666 - April 23, 1996


If you didn't like the last album, you'll fucking hate this one! What a bunch of hosers, eh?
14 song CD & LP
(666 on root beer colored vinyl. No longer available.)
2020 25th Anniversary deluxe colored repress with silver foil cover:

2,738 (web store color) (No Longer Available)
159 colored vinyl (Fat Record Store)
110 on Gold colored vinyl (Band Color)
Track Listing

1. Apparently, I'm A "P.C. Fascist" (Because I Care About Both Human And Non-human Animals)
2. Nailing Descartes To The Wall/(Liquid) Meat Is Still Murder
3. Less Talk, More Rock
4. Anchorless
5. Rio De San Atlanta, Manitoba
6. A Public Dis-service Announcement From Shell
7. …And We Thought That Nation-States Were A Bad Idea
8. I Was A Pre-teen McCarthyist
9. Resisting Tyrannical Government
10. Gifts
11. The Only Good Fascist Is A Very Dead Fascist
12. A People's History Of The World
13. The State-Lottery
14. Refusing To Be A Man