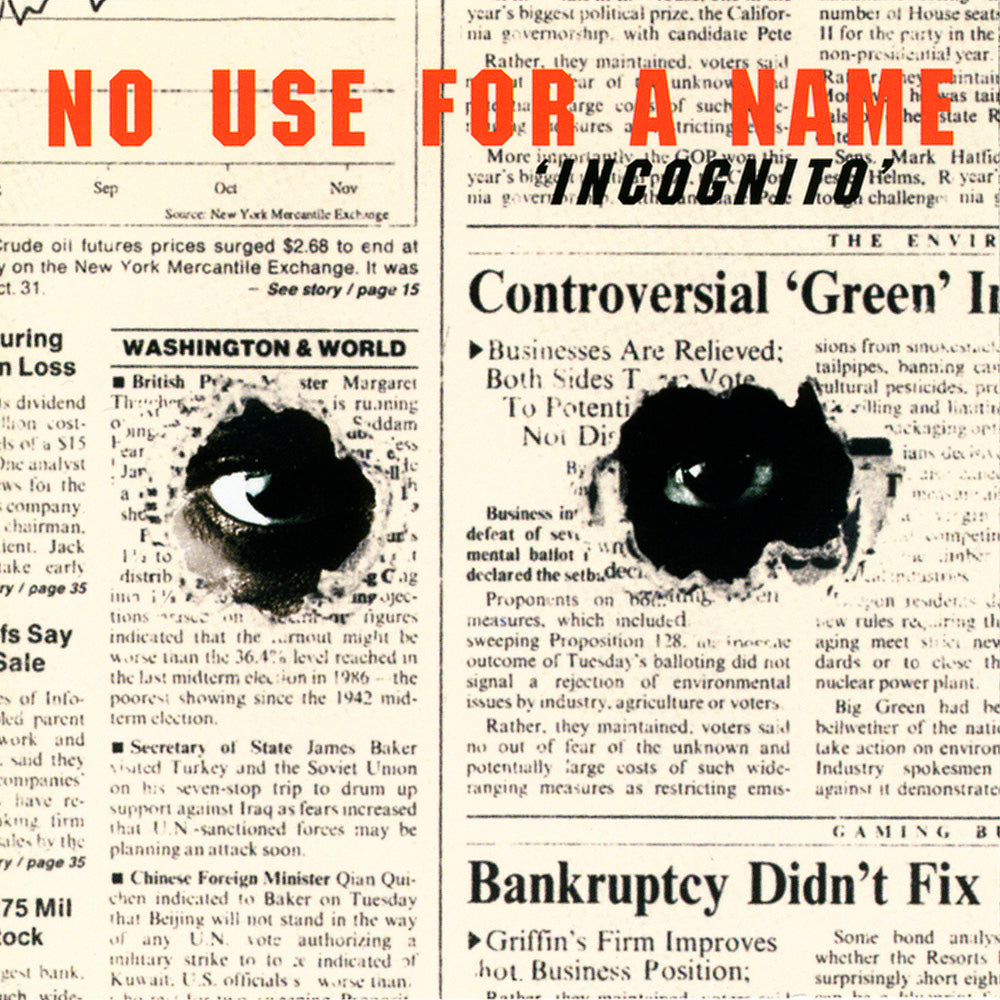 Incognito
For orders that include digital songs, those are delivered as 320kbps MP3s and available to download immediately after purchase, for up to 5 days.
FAT634 - October 23, 2001
NUFAN's first record! Produced by Brett Gurewitz, Incognito displays No Use's hardcore beginnings and dark punk rock influences…they played shows with The Accused for crissakes! Originally released in 1990 on New Red Archives.
12 song CD

Track Listing

1. DMV
2. Sign The Bill
3. It Won't Happen Again
4. Hail To The King
5. Weirdo
6. Truth Hits Everybody
7. Felix
8. Noitall
9. I Detest
10. Puppet Show
11. Record Thieves
12. Power Bitch