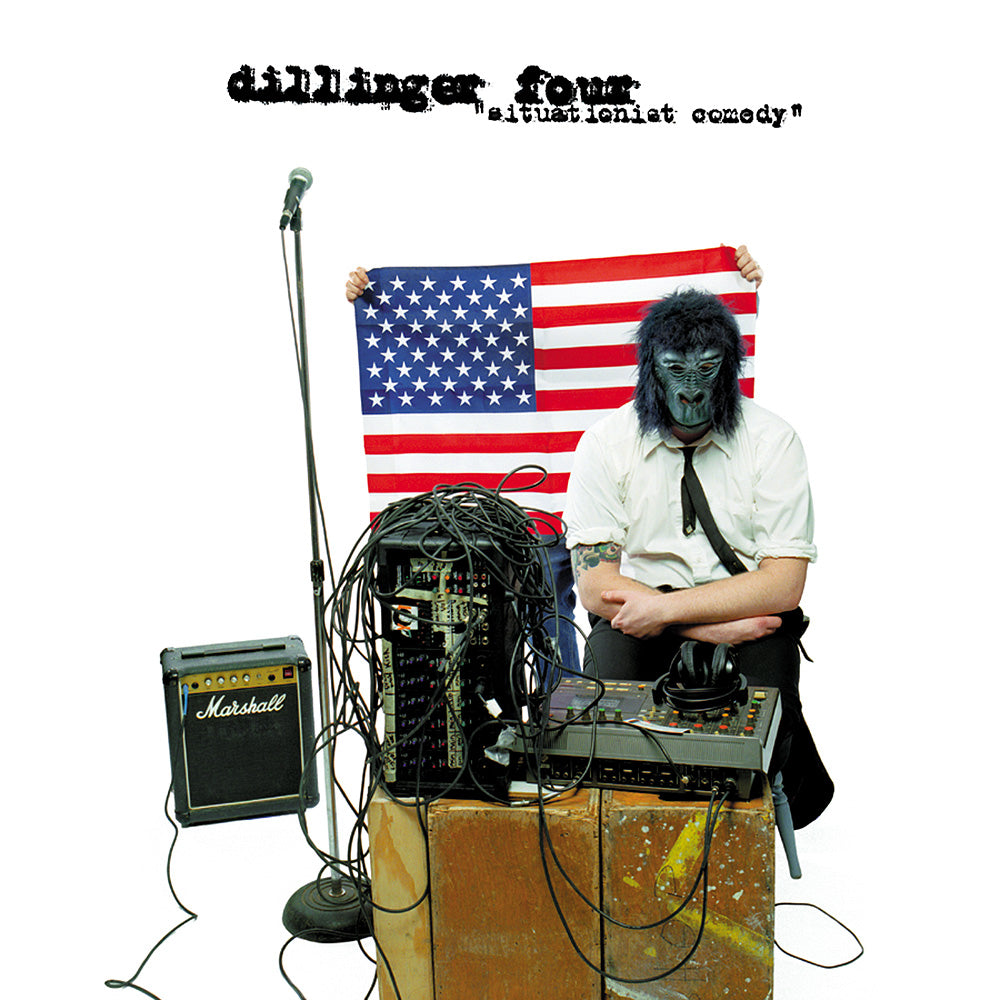 Situationist Comedy
For orders that include digital songs, those are delivered as 320kbps MP3s and available to download immediately after purchase, for up to 5 days.
FAT640 - June 04, 2002
WWD4D? And what the hell do they mean by "situationist comedy" anyway? Well, the joke's on you if you think this record is anything short of brilliant. Adorable little girls, firearms, primates, and sonic terrorism…genius!
13 song CD & LP (325 on pink vinyl, no longer available)
2015 repress:
528 on Blue Vinyl with White highlights (no longer available)

Track Listing

1. NOBLE STABBINGS!!
2. A Floater Left With Pleasure In The Executive Washroom.
3. Fuzzy Pink Hand-Cuffs
4. The Father, The Son, And The Homosexual / Single Parent
5. SELLTHEHOUSESELLTHECARSELLTHEKID SFINDSOMEONEELSEFORGETITI'MNEVER COMINGBACKFORGETIT
6. folk song.
7. Fired-Side Chat
8. "I Was Born On A Pirate Ship!" (holdyourtongue)
9. D4 = Putting the "F" Back in "Art".
10. All Rise For The Rational Anthem.
11. labourissuesinthetoydepartment
12. file under "ADULT URBAN CONTEMPORARY"
13. New Punk Fashions For The Spring Formal