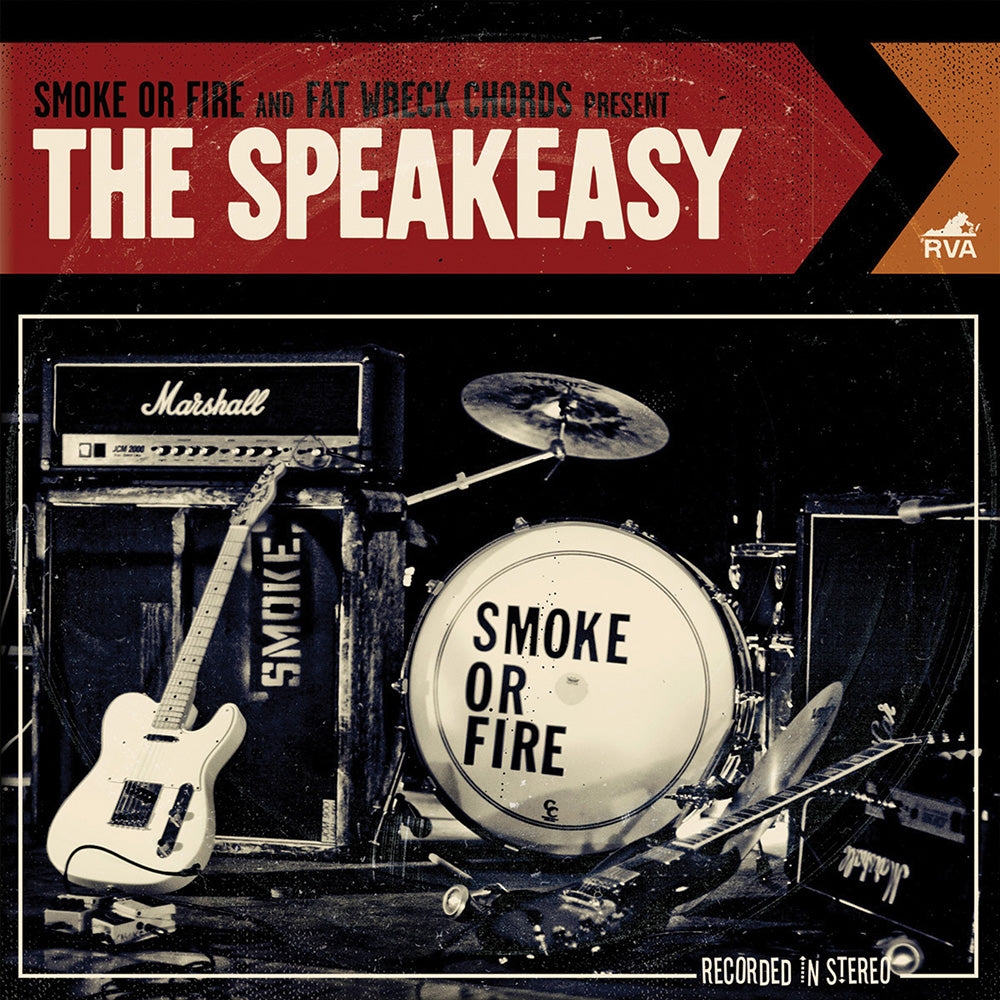 The Speakeasy
For orders that include digital songs, those are delivered as 320kbps MP3s and available to download immediately after purchase, for up to 5 days.
FAT735 - November 09, 2010
The Speakeasy
is undoubtedly the band's Pièce de résistance. Every element of
The Speakeasy
suggests that
Smoke Or Fire
have finally realized their potential.
The Speakeasy
is a complete album in the truest sense, lacking nothing, while offering varied, yet equally enthralling melodies and music on each of the 13 tracks.
CD/LP
327 on Red Colored Vinyl (No Longer Available)

Track Listing

1. Integrity
2. Monsters Among Us
3. 1968
4. Sleepwalking
5. Neon Light
6. Hope & Anchor
7. Honey I Was Right About the War
8. Porch Wine
9. Everything Falls Apart
10. Expatriate
11. The Speakeasy
12. Shotgun
13. Utah