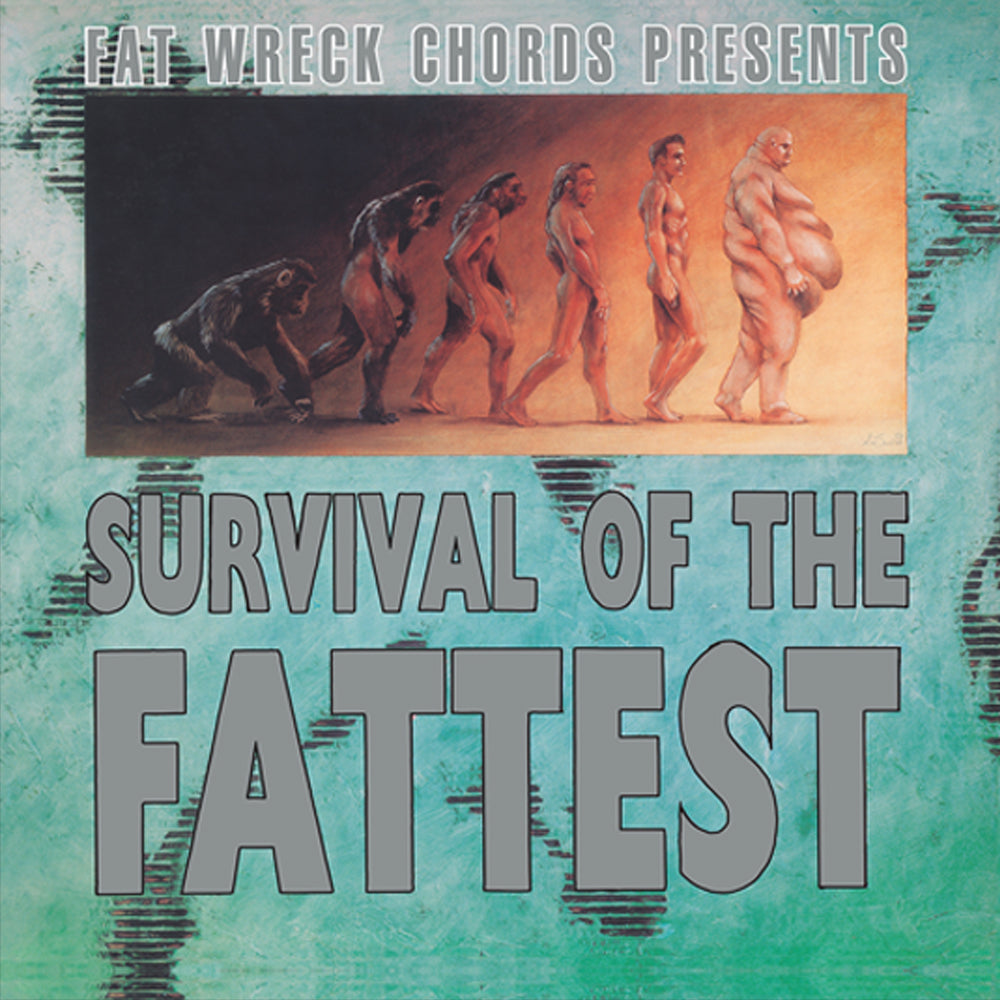 Fat Music Vol. II: Survival Of The Fattest
For orders that include digital songs, those are delivered as 320kbps MP3s and available to download immediately after purchase, for up to 5 days.
FAT538 - March 05, 1996

The long-awaited second volume of Fat music with 14 bands, 17 tunes and pictures of apes. The Fat All-Stars serve up the best in paleolithic punk. Super cheap-ass price for all you cheap-ass kids. Includes rare songs from Hi-Standard, NOFX, Frenzal Rhomb, Lagwagon, Snuff, and the Gimmes!
17 song CD & LP
2021 25th Anniversary deluxe colored repress with silver foil cover:

2,800 on color vinyl. Web store color. (No Longer Available)
150 colored vinyl (Fat Record Store)
100 on Gold colored vinyl (Band Color)

Track Listing

1. Hi-Standard - California Dreaming
2. No Use For A Name - Justified Black Eye
3. SNUFF - Nick Northern
4. Propagandhi - …And We Thought That Nation-States Were A Bad Idea
5. Lagwagon - Sleep
6. Diesel Boy - Titty Twister
7. Good Riddance - Mother Superior
8. Tilt - Libel
9. Wizo - Raum Der Zeit
10. Strung Out - Rottin' Apple
11. NOFX - Vincent
12. Frenzal Rhomb - Run
13. Hi-Standard - Wait For The Sun
14. Lagwagon - Laymen's Terms
15. Bracket - Talk Show
16. SNUFF - Walk
17. Me First And The Gimme Gimmes - Country Roads